Aquarium Services Houston
Residential & Commercial Aquarium Sales, Installation, Maintenance & Service in Houston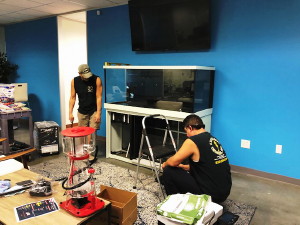 Installation & Aquarium Design
We design, install & service freshwater and saltwater aquarium in the Houston area.  E.R.D. will provide you with a wide variety of design choices for you to choose from, so that your dream aquarium that you have been dreaming about, will become reality. We will start by sitting with you so that you can provide us with your vision. 
Exotic Reef Designs offers maintenance services that will keep your aquarium healthy and thriving for many years. We offer 24-hour services and are available for any emergencies that may arise.E.R.D.I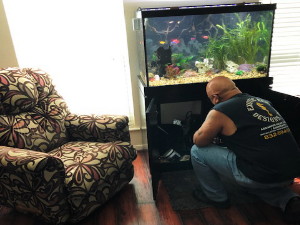 In addition to retail sales of fish, coral, and supplies, Exotic Reef Designs provides full aquarium cleaning services for your residential / commercial needs in the Greater Houston Area.  We pride ourselves on never missing an appointment and being there for our customers 24/7 including maintenance emergencies any time of day.  We are dedicated to providing the highest level of service including taking every precautionary measure to ensure that we are COVID SAFE.
Keep in mind that two workers will always be on site for the service. This is just one of many tactics we use to ensure the job is completed and performed in a timely manner but most importantly, safely.aquarium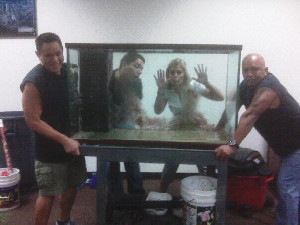 If you are looking for professional aquarium movers and service in the Houston area, look no further. We have experience in moving freshwater and saltwater, both tropical and temperate, along with many different shapes and sizes of aquariums.
When moving to a new home it is stressful enough, so leave it to the professionals to relocate your aquarium pets.
If you have plans in remodeling or replacing your floors, we also can assist you in moving your aquarium to another room until the job has been completed and ready for the aquarium to be put back in its place.
Installation – Maintenance – Relocation Services for over 20 years
Own and operated by a retired Marine in charge of a team of Military Brats. When we do a job, it's done the only way ….THE RIGHT WAY. All Aquarium Technicians are the sons & daughters of retired military service members. Well trained and knowledgeable in the field of their expertise.
No matter what size aquarium or project, it's about our guarantee of complete customer satisfaction.
In every installation we do, we make it our goal to bring your custom dream aquarium to reality.
We go above and beyond our competitors. 
We cover all of Houston and it's surrounding areas. Whether it be installations, or maintenance & relocation services, we are here to provide you with the best service we have to offer. 
note: Adjacent counties are serviceable, however a trip charge will be applied in accordance to your location.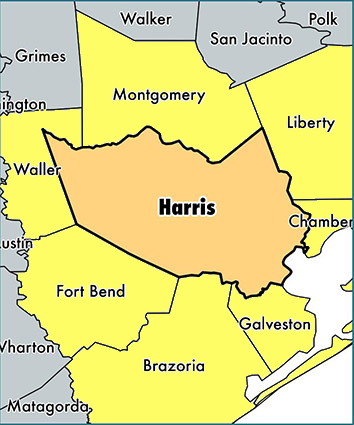 We only Carry the Products We Recommend
only the best for your pets
We keep a small variety of the top treatments, supplies, and equipment in our store. 
Also available Live Brine Shrimp – R.O.D.I. Freshwater – Tropic Marin Saltwater. 
Please contact us to see if we carry your specific brand or to preorder
Supplements & Treatments
Tropic Marin – Bright-well – Seachem – Red Sea – Kent
Circulation Pumps
VorTech – Eco Tech – Gyre – Mover
Aquarium Chillers (Call for availability)
Arctica Titanium JBJ Chiller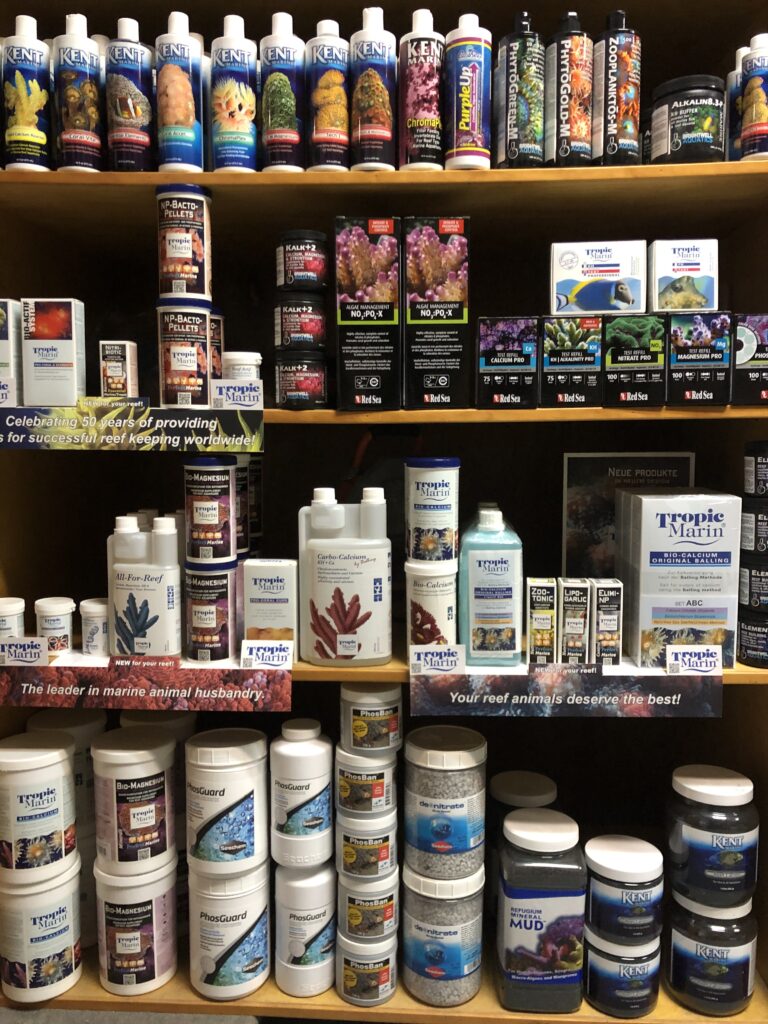 Frozen & Dry Foods
Hikari – PE Mysis – New Life Spectrum – Ocean Nutrition
Submersible & External Sump Pumps
Vectra – eFlux DC – Syncra
LIGHTING SYSTEMS (Call for availability)
ECOTech LED Fixtures - Kessil LED Fixtures - Red Sea LED Fixtures - Reef Brite - Current LED Fixtures - Ledura LED Fixtures - AI LED Fixtures
Your satisfaction,your fishes and other pets safety are at the top of our list. What can we do to be of service?
Ed and Tim installed my custom tank about 8 years ago. They have continued to provide excellent service and live stock from my reef tank. Never have to worry about my tank as they always are willing to swing by and take care of the tank when I'm out of town.
These guys know their stuff! They have an eye for amazing aquascape designs! They do it all! Maintenance, new and used set ups, supplies, livestock and equipment.
These guys are pros! Had the Exotic Reef designs team install a custom salt water tank I had made. Extremely professional installation. Also, provide ongoing support and maintenance of tank so I can sleep easy.
Please fill out the information, and one of our staff will return your call shortly. Our Office and Showroom are by appointment only.  Please allow us time to contact you as we are working through out the city.